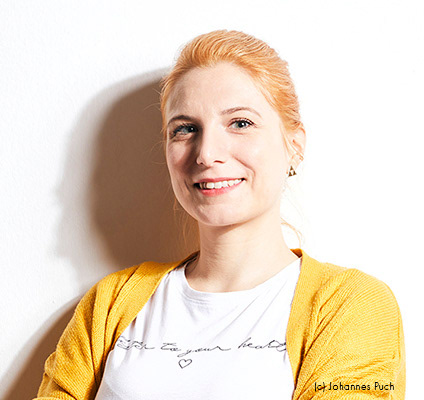 I'm Sarah-Lisa and I'm a freelance illustrator from Austria based in Munich, Germany.
I'm an illustrator specialized in digital illustration and character design and I help advertising agencies, publishing houses and animation studios with colorful illustrations and funny characters. My goal is it to enhance their campaigns, products, books, movies or games and make them special.
Photoshop is my weapon of choice - but I'm also experienced in different drawing softwares and my drawing style is quite flexible.
Prior to my freelance carreer I worked five years for the advertising agency 'Team Rottensteiner. My work included illustrations and character designs for corporate identity, advertising, nonfiction and children's books, comics, animation and graphic design for clients like Red Bull Circuit Austria/Projekt Spielberg, Red Bull Organics, Afro Coffee, and famous Austrian children's book author Thomas Brezina. That's why I'm used to work in teams and to handle big projects.
Besides my daily illustration work I gained experience in project management and art direction.
Before all that I lived in a different world - I've studied business administration with a bachelor's degree. In the middle of my studies I realised that I might do something else. I was just designing a cover in Word …with Comic Sans. When I thought: "This is much more fun than anything else I did here" it was like a wake-up-slap in my face. I continued to go with the heart and not with the brain and suddenly doors opened.
Team Rottensteiner/
Red Bull, Adobe, Storytime Magazine, Kreischberg, Dynatrace,...
Schoolism online class "Fundamentals of Character Design" (2019)
Schoolism online class "Fundamentals of Lighting" (2017)
Schoolism online class "Gesture Drawing" (2015)
Illuskills class "Media Illustration" (2010)
Alpen-Adria University of Klagenfurt, Austria - Bachelor in business administration,
specialized in marketing and media management (2012)